Tree Service Anniston, AL | What do you do if a tree falls on your house?
Dec 23
What do you do if a tree falls on your house?
Elite Tree Service of Anniston • Aug 30, 2021
A tree fell on your home - what next?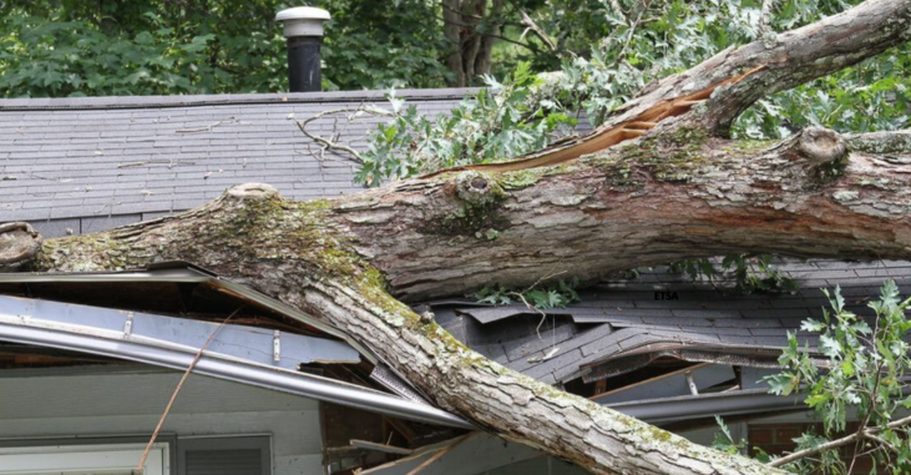 When a tree falls onto your property, it's a nightmare. It's actually pretty frightening at times. We're aware of what's going on. That's why we've put together a list of tips for dealing with a fallen tree.
SAFETY IS YOUR FIRST PRIORITY
In the event of an emergency, dial 911.
If there are any damaged power lines or electrical concerns, contact the local power company as soon as possible.
If you smell gas, get out of the house as soon as possible. Once you've reached a safe distance away from your home, call your local gas provider to check for a possible leak.
ONCE YOU ARE SAFE
Contact your insurance company to begin your claim as soon as it is safe to do so.
Employ the services of a professional contractor to inspect your home for damage, safety, and necessary repairs. We recommend doing so when there is no evident major damage to the dwelling or other property buildings.
Call a tree service in Anniston, like Elite Tree Service of Anniston is here to help. First, we'll assess the situation to ensure that the tree is safely removed from your home. Then we'll cut down any risky trees (or fragments of trees) and remove any leftover elements of the damaged tree.
To safeguard yourself and those around you, secure or eliminate any loose property.
To protect your belongings and goods from the weather, place a tarp or cover over smashed windows or other exposed areas of the house.
Repair any broken fencing on your property to lessen the risk of intruders.
Take photos of the damaged area (only if it's safe) for peace of mind and to have visual aids on hand if you need them as part of your insurance claim.
WAYS TO PREVENT A TREE FROM FALLING ON YOUR HOUSE IN THE FUTURE
Although a tree falling on your property may appear to be an unforeseeable occurrence, there are a few things you can take to reduce your odds of this happening to you.
Take care of your trees. Consider hiring an arborist to help with any tough project maintenance.
Keep your eyes peeled for warning signs. Damaged branches resting on healthy limbs, a drooping trunk, or fractures at the base of the tree could all be signals of imminent calamity.
Consult an arborist like Elite Tree Service of Anniston if you have a tree that is dying or providing a hazard.
Talk to your neighbors if you're concerned about the state of their trees. If your neighbor refuses to fix the situation, write a follow-up letter and keep copies in case you need them again.
Do you have any other inquiries? We're here to help you with any tree service needs you may have. Give us a call at 

256-645-8361

 or fill out our contact form, and we'll get back to you to answer any questions you have.
We are a Local, Affordable Tree Service company providing tree removal, tree trimming, tree pruning, limb chipping, stump removal, and stump grinding.